Sale!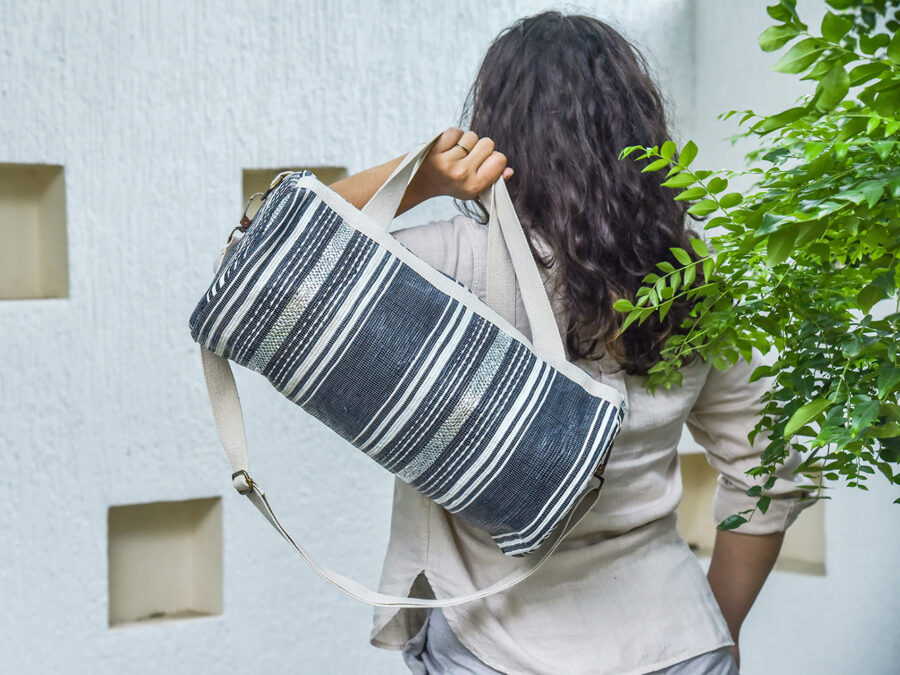 Raji Duffle Bag
100% local
Made by women artisans from kutch
1 in stock
Description
Size: 16"x8"x8″
Handle- Adjustable belt
One main compartment with zipper closure
Material: Up-cycled plastic weaving, waterproof inner lining
Colour: Black and White
Care: Clean with a dry/damp cloth. Do not wash.
Impact: When you buy a duffle bag, you help us to take away 70-75 plastic bags from the planet.
Slight irregularity in design and colour is the beauty of handicraft.
In today's world fast fashion and over consumption have taken over our lives. Shopping is a habit that isn't going to die but, the way we shop can really make the change. By buying directly from the artisan, we are not only supporting rural craftswomen, but are also bring a positive change in their confidence and dignity.