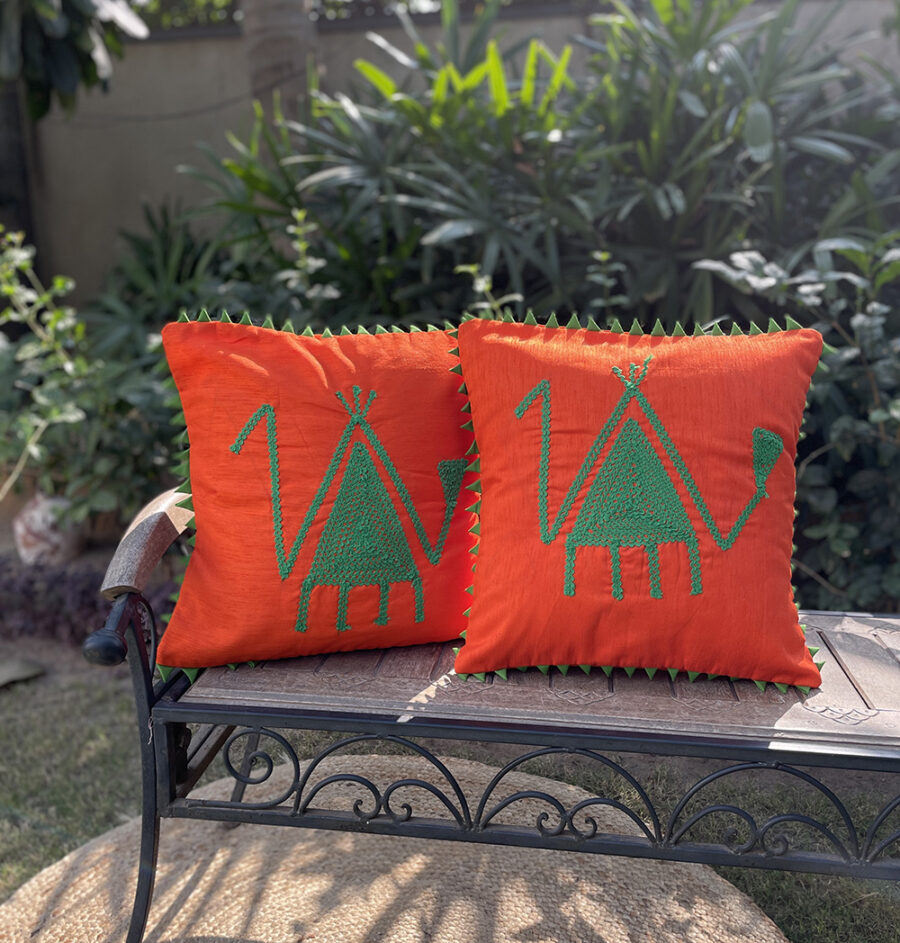 सुशोभित
₹1,000.00
100% local
Made by local craft entreprenuers
1 in stock
Description
About this box:
100% handmade by local craft entrepreneurs
Craft type : Hari Jari
Box size : 11"x7.5"
Box includes : 2 cushion cover
Pabi Cushion Cover 
Size: 16×16″
Slight irregularity in design and colour is the beauty of handicraft.
In today's world fast fashion and over consumption have taken over our lives. Shopping is a habit that isn't going to die but, the way we shop can really make the change. By buying directly from the artisan, we are not only supporting rural craftswomen, but are also bring a positive change in their confidence and dignity.