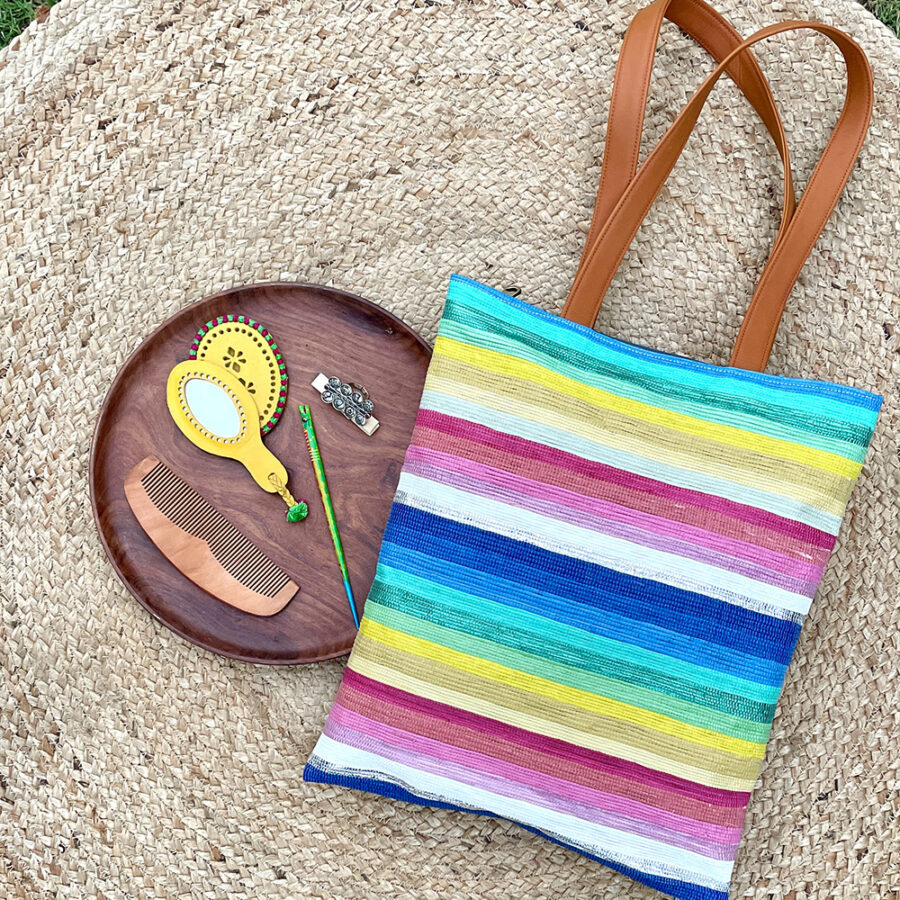 पद्‍मिनी
₹1,500.00
100% local
Made by local craft artisans
2 in stock
Description
About this box:
100% handmade by local craft entrepreneurs
Craft type : Upcycled plastic weaving, Wood Carving, Leather, Oxidised Jewelry
Box size : 11"x7.5"
Box includes : 5 different craft products
Size: 15.5"x13"
One main compartment with zipper closure
Inside zipper pocket
Material: Up-cycled plastic weaving
Colour: Multicolor
Care: Hand wash recommended
Neem wood comb
Hand Painted Wooden Hair Stick
Leather Pocket Mirror 
Oxidized Finger Ring
This box is ideal for women. It can be used for Work, shopping, travelling, beach, weekend getaway, picnics etc. No matter you are a housewife, office lady or a college student, these products are a great choice for you.
Slight irregularity in design and colour is the beauty of handicraft.
In today's world fast fashion and over consumption have taken over our lives. Shopping is a habit that isn't going to die but, the way we shop can really make the change. By buying directly from the artisan, we are not only supporting rural craftswomen, but are also bring a positive change in their confidence and dignity.